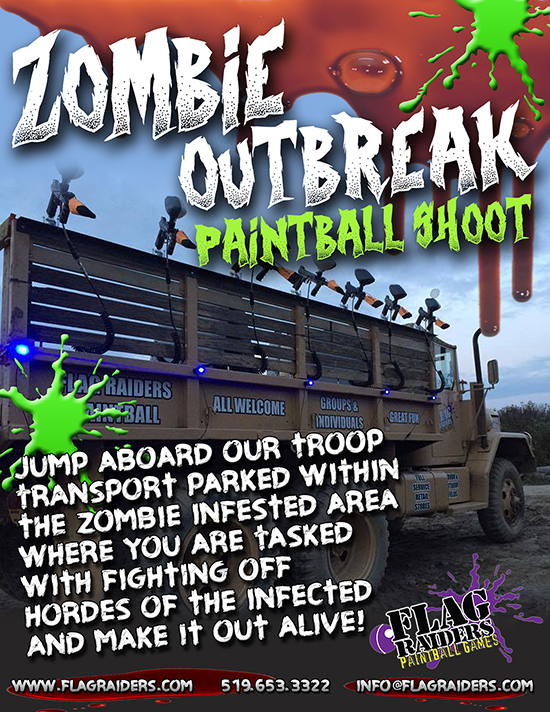 FNN BREAKING NEWS.  REPORT FOR IMMEDIATE RELEASE AND WIDESPREAD DISTRIBUTION:
CDM (Centre for Disease Management) abandoned… Government on the verge of collapse… Widespread looting is occurring in an effort to preserve humanity.  The end is approaching.
Sporadic news sources report the Undead Zombie Outbreak is spreading globally and the only way to control the outbreak is total eradication of the undead.
Recruits are desperately needed to join our team of battle wary zombie hunters at the Last Stand Outpost. Your help is needed to save humanity. from the waves of the undead as they 
attempt to push through the the last line of defence; a remote outpost.
You and your ragtag team of avengers will be each be equipped 
with specialized M98 paintball launching system, ammunition (50 Carnage Formulated Rounds) and high power LED zombie signature tracking lights. You are humanity's only hope.  
The Last Stand Zombie Hunt is currently located at ground zero;
Flag Raiders Outdoor Paintball, 425 Bingemans Centre Drive in Kitchener.  
Back again for another year, this epic family friendly zombie slaying experience has been modified to ensure appropriate physical distancing measures and COVID19 protocols are in place.  Advance booking is recommended, drop in Zombie Hunters will be accommodated if capacity permits.  Facemasks covering mouth and nose of all participants must be worn while on the premises.  This is an outdoor event, please dress for the weather.  Zombies are not armed and cannot shoot back.  
Will you be a victor or victim?  Register now!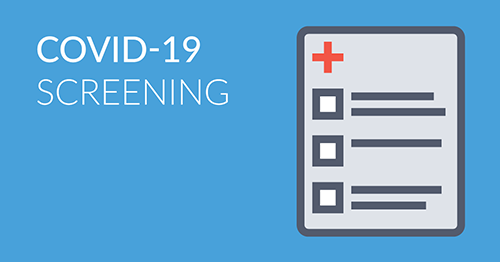 Drop us an email and we will get back to you with answers right away!
Flag Raiders Outdoor Field
425 Bingemans Centre Drive
Kitchener, ON
Phone: 519-653-3322
info@flagraiders.com