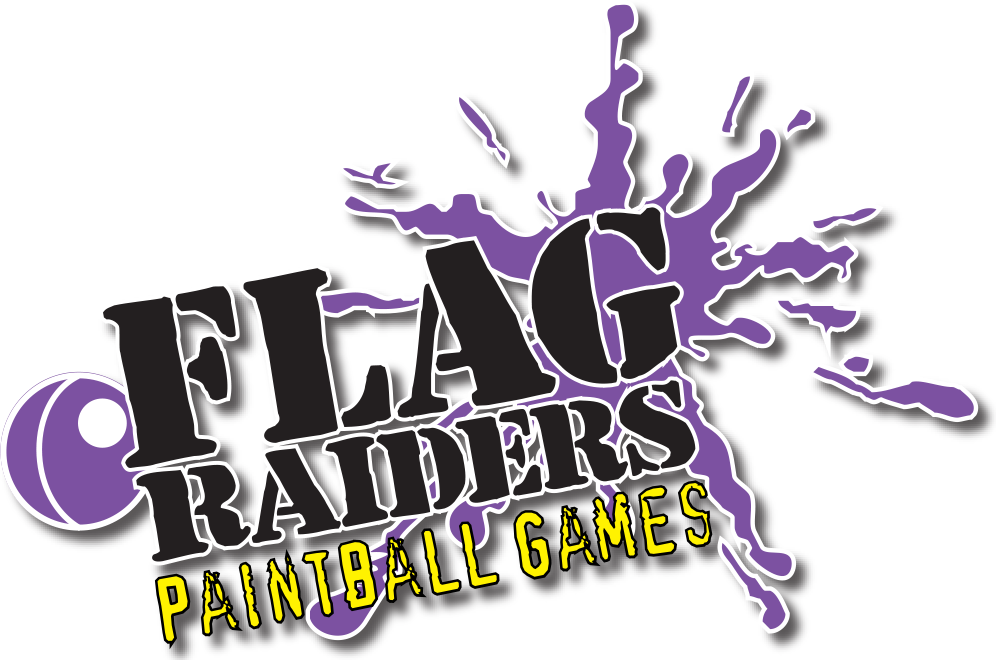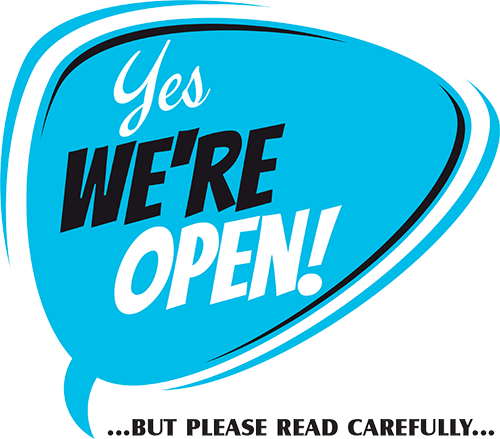 Flag Raiders Paintball outdoor location is open and ready to welcome you back to the playing field.  We have a number of health and safety protocols in place to ensure that you and your family can join us and play paintball, airsoft and Nerf.  We have acres and acres of wide open space and lots of fresh air so you can get out and play safely.


As we ease back into opening, capacity is reduced to ensure that appropriate physical distancing measures can be followed.  We do recommend making an online reservation prior to the day of play to reserve your spot.
We can only guarantee entry and equipment (if needed) to those who book ahead.

If you have a prior reservation from either of our locations, please send us an email to bookings@flagraiders.com.  We will work with you to reschedule it at a time that is convenient for you.

If you would like to learn more about what we are doing to keep everybody safe, please have a look here:  Covid Procedures.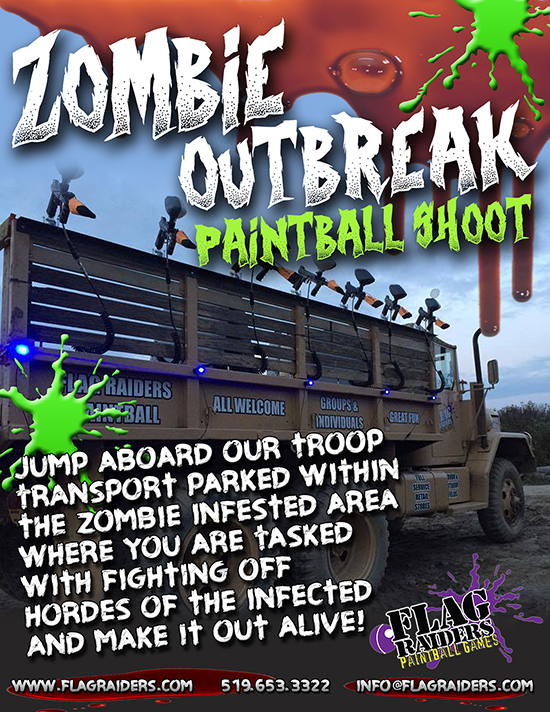 FNN BREAKING NEWS… Reports…
MDM (Middle for Disease Management) abandoned… governments on the verge of collapse… widespread looting is occurring in an effort to preserve humanity…
Sporadic news sources report the Undead Zombie Outbreak is spreading globally and the only way to control the outbreak is total eradication of the undead.
Recruits are desperately needed to defend "The Last Stand"…. Join our team of battle wary Zombie Hunters at "The Last Stand" Outpost and help save humanity from the near waves of the undead as they attempt to push through the the last line of defense, separating the undead from humanity.  Take up arms and help defend the "The Last Stand" Outpost, you and your ragtag team of avengers will be equipped with specialized and modified M98 paintball launching system, ammunition (50 Carnage Formulated Rounds) and hi power LED Zombie Signature Tracking Lights, once manned and deployed the "The Last Stand" outpost is the only answer to the salvation of the human race.
The "The Last Stand" Zombie Hunt, is currently located at ground zero (Flag Raiders Outdoor Paintball), recruits are needed and will be trained immediately, help save humanity.
Join other Zombie Hunters and try this epic family friendly zombie slaying experience and no one shoots back.
Will you be a victor or victim?

Drop us an email and we will get back to you with answers right away!
Flag Raiders Outdoor Field
425 Bingemans Centre Drive
Kitchener, ON
Phone: 519-653-3322
info@flagraiders.com