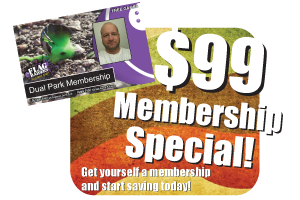 Become A VIP Member And Start Saving On Your Entry Fees And Paint Today!
Dual Field VIP Membership Now Only $99.00
Join the ranks of the most savvy paintball players in Southwestern Ontario… Become a VIP Member!
Each VIP Membership is valid 365 days from the date of purchase.
The average Flag Raiders VIP Membership is paid for in less than 5 paintball experiences!
Your VIP Membership includes:
Membership to both playing fields, indoor and outdoor
$6 walk-on to every scheduled game (excluding Big, Scenario and Special Games/Events)
New exclusive VIP Member product deals
Unlimited 3000psi and 4500psi fills (while playing)
5 cent paintballs for members only
10% off products at our retail locations (some exclusions apply)
$10 off the hourly tech fee
No charge loaner marker at the field. If yours goes down, we'll lend you one!  Includes two free paintball sessions for friends or family
Save time Members are excluded from daily rule and orientation (one time annual rules needed)
Choose from our gritty cutting edge outdoor scenario field in Kitchener or our fully turfed indoor facility in Waterloo. Both playing field offer speedball and recreational play (please check schedule).
Whatever you're game, we've got something for you! We were the first to bring paintball to Waterloo Region in 1983 and we've taken our love for the game and built two of the best parks around. We don't just do paintball, we ARE paintball! We set the trends that other fields follow!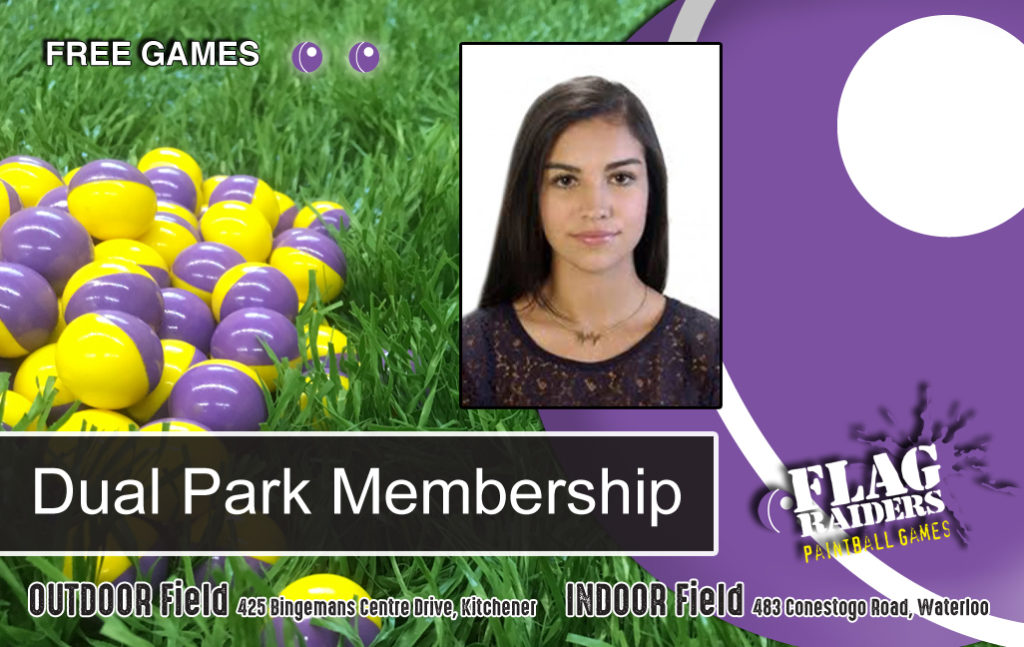 Drop us an email and we will get back to you with answers right away!
Flag Raiders Indoor Field & Store
483 Conestogo Road
Waterloo, ON
Flag Raiders Outdoor Field
425 Bingemans Centre Drive
Kitchener, ON
Phone: 519-653-3322
info@flagraiders.com