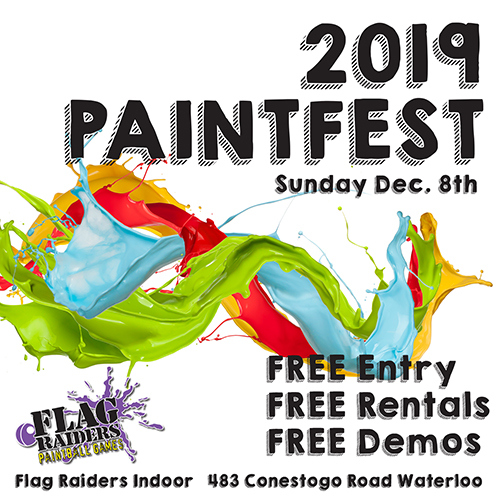 PAINTFEST
Paintfest is coming to the indoor!
For one day only, free entry and free rentals!  It's a fantastic day of paintball galore.  Check out the latest gear, try a demo marker, prizes, and more!  Everything is first come, first serve.  Quantities are limited – come on out and join in the fun!  Regular and low impact games will be running all day long.  Save time and complete your waiver online!
Drop us an email and we will get back to you with answers right away!
Flag Raiders Indoor Field & Store
483 Conestogo Road
Waterloo, ON
Flag Raiders Outdoor Field
425 Bingemans Centre Drive
Kitchener, ON
Phone: 519-653-3322
bookings@flagraiders.com