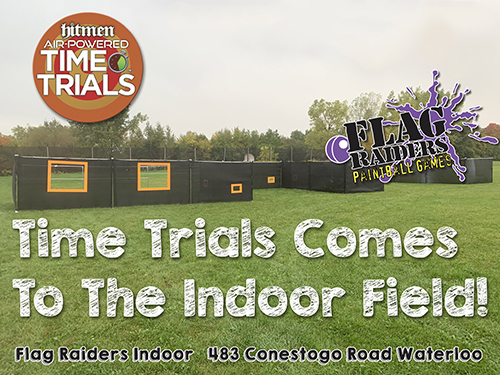 HITMAN TIME TRIALS
Hitmen Time Trials are here!
You may have caught the Canadian debut at TACCOM, Canada's premier event for the shooting community, or at Battle Royale.  Now is your chance to see where you rank on the international leaderboard.   Compete against players worldwide on Tuesday January 14th and 28th from 6 pm to 9 pm at Flag Raiders Indoor Paintball.  Pump, magfed, semi, and more!  Equipment is not required- walk ins are welcome.
Drop us an email and we will get back to you with answers right away!
Flag Raiders Indoor Field & Store
483 Conestogo Road
Waterloo, ON
Flag Raiders Outdoor Field
425 Bingemans Centre Drive
Kitchener, ON
Phone: 519-653-3322
bookings@flagraiders.com