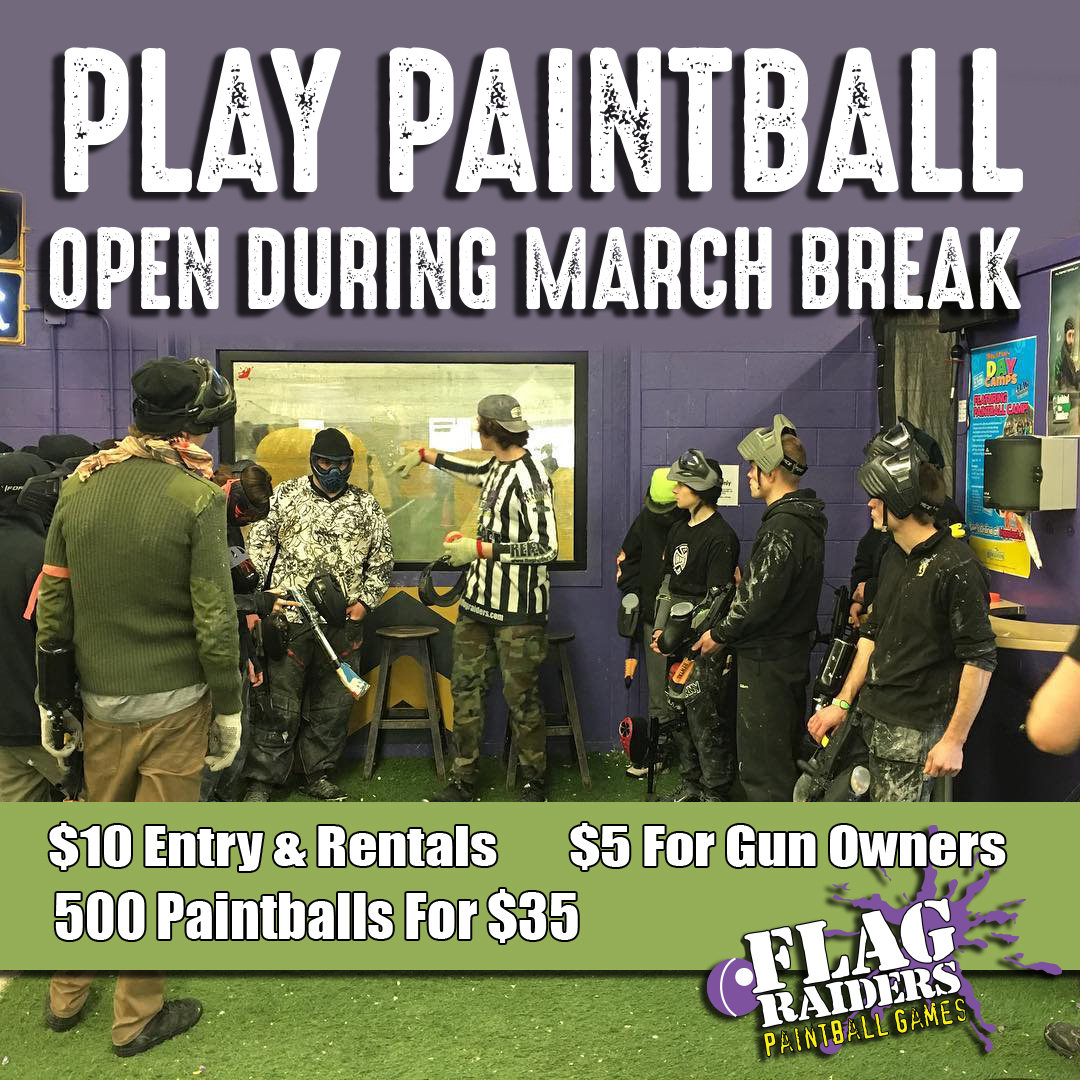 MARCH BREAK SPECIAL
Hitmen Time Trials are here!
We are open all week and all are welcome!
Hours:
Monday CLOSED
Tuesday 11am -9pm (Open Speedball 5pm – 9pm)
Wednesday 11am – 6pm
Thursday 11 am – 6pm
Friday 11 am – 9 pm
Book your session
HERE NOW
or simply drop in!
If you have a gorup and want to play private we will open for you.  Email us at indoor@flagraiders.com to make arrangements. 
*Hours are subject to change.
Drop us an email and we will get back to you with answers right away!
Flag Raiders Indoor Field & Store
483 Conestogo Road
Waterloo, ON
Flag Raiders Outdoor Field
425 Bingemans Centre Drive
Kitchener, ON
Phone: 519-653-3322
bookings@flagraiders.com